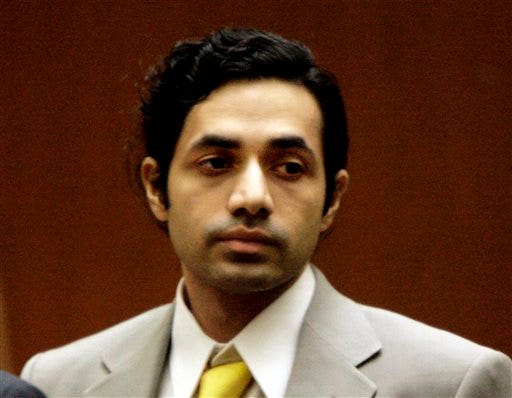 New York, Feb 15 (IANS) India-born celebrity fashion designer Anand Jon Alexander, locked up in California for raping and sexually assaulting models, has pleaded guilty to one count of forced oral sex in a similar case in New York.
Alexander pleaded guilty Thursday on the single count under a plea deal by which prosecutors dropped 48 other charges of sexually assaulting nine young models for a sentence of five years time served and five years of probation, according to New York Daily News.
Currently serving 59 years to life in California, the plea deal to Anand Jon, who has appeared on "America's Next Top Model," would spare victims the pain of testifying, prosecutors said.
Anand Jon will return to Manhattan Criminal Court in New York for sentencing April 2. He also faces sexual assault charges in Texas.
Daily News quoted Assistant District Attorney Maxine Rosenthal as saying they agreed to the deal "to spare the victims from having to testify at multiple proceedings."
He added Alexander is "already serving a lengthy sentence."
Daily News cited Alexander's attorney, Angelyn Gates, as saying the District Attorney's office informed him when they offered the plea deal that they would only proceed to trial with three of the 12 original alleged victims.
"Considering the initial 49 charges included allegations of rape, drugging and mafia death threats, the settlement of one conviction involving Alexander's giving oral sex to an adult female was acceptable," Gates was quoted as saying.
Judge Cassandra Mullen asked Anand Jon, "Is it true that in the county of New York during the period of June 1, 2005 to July 4, 2005 you engaged in oral sex … by forcible compulsion?"
"Yes," he replied, according to the New York daily. Then he was hauled away in handcuffs looking bewildered.